Build the future
The Sun whenever and wherever you like it
Life Engine™, the plasma lamp to grow vegetables, fruits, medicinal plants, aromatics, herbes, algae, etc...
Plants have optimized over billions of years their biology to use sunlight. The light produced by our lamp creates sunny days anywhere at anytime.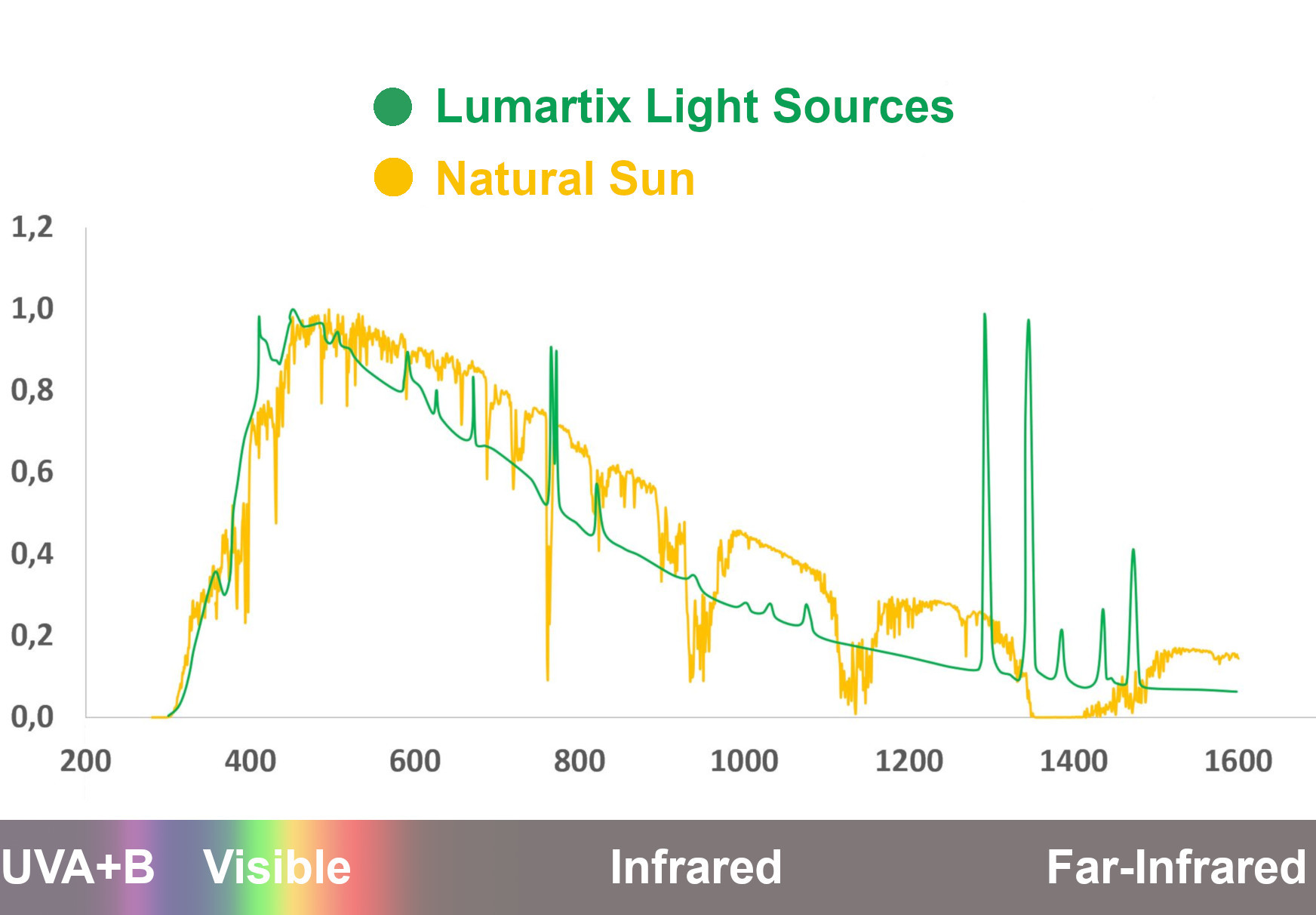 Life Engine™ produces full sun spectrum (UVA+B, Visible, Infrared, Far-Infrared).
We promote Life Engine™ plasma lamp to grow healthy food, we belive that we are contituted by what we eat.
Healthy food is the best way to fight obesity, heart disease and deficiencies.
Our plasma lamp mimics the sun spectrum like no other.
Matching Table
Application Domain: 280 - 1'600 nm, normalized to unity.
Light Source Technology
Spectral Matching
Wavelength Matching
Life Engine™
89 %
100 %
LEDs
33 %
30 %
CMH 315 W
22 %
30 %
HPS 1000 W
8 %
39 %